Southwest Seed, Inc., located in Dolores Colorado, has been selling seed to the greater Four Corners region since 1978.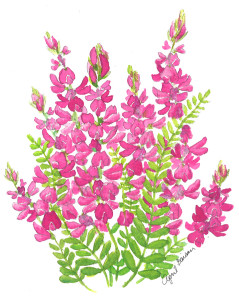 We are a family owned business in the true sense of the word. We grow, condition and market seed for many applications including home needs: lawns, cover crops, xeriscape, cisterns, roadsides etc.; farm & ranch: pasture and field; and reclamation needs. Our production farms, both dryland and irrigated, have certified crops of many of the common native plants from our region. We also work with the US Forest Service, BLM and other entities to propagate unusual or hard to find species indigenous to the Southwest.
We are interested in helping you solve your seeding needs and problems. Whether you are a frustrated homeowner with a muddy backyard or a landowner with 200 acres needing to be revegetated—we can help. Our services start with helping you understand your options and the characteristics of different seeds and planting requirements. We provide customized information specific to your situation and then help you put together the seed solution you want. We also have special seed mixes created for the  Southwest in a wide range of applications. We grow many native species on our production farm out on
Cahone Mesa, and can provide all native mixes required by regulatory agencies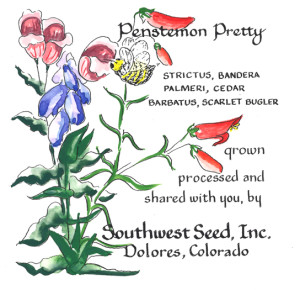 and for people who value the beauty, integrity and land enhancing value of native seed.
Whether you need .25 lbs of a wildflower mix or 2,500 lbs of a custom pasture mix, Southwest Seed has a solution for you. All our seed is tested yearly and purity and germination information is provided with all seed.